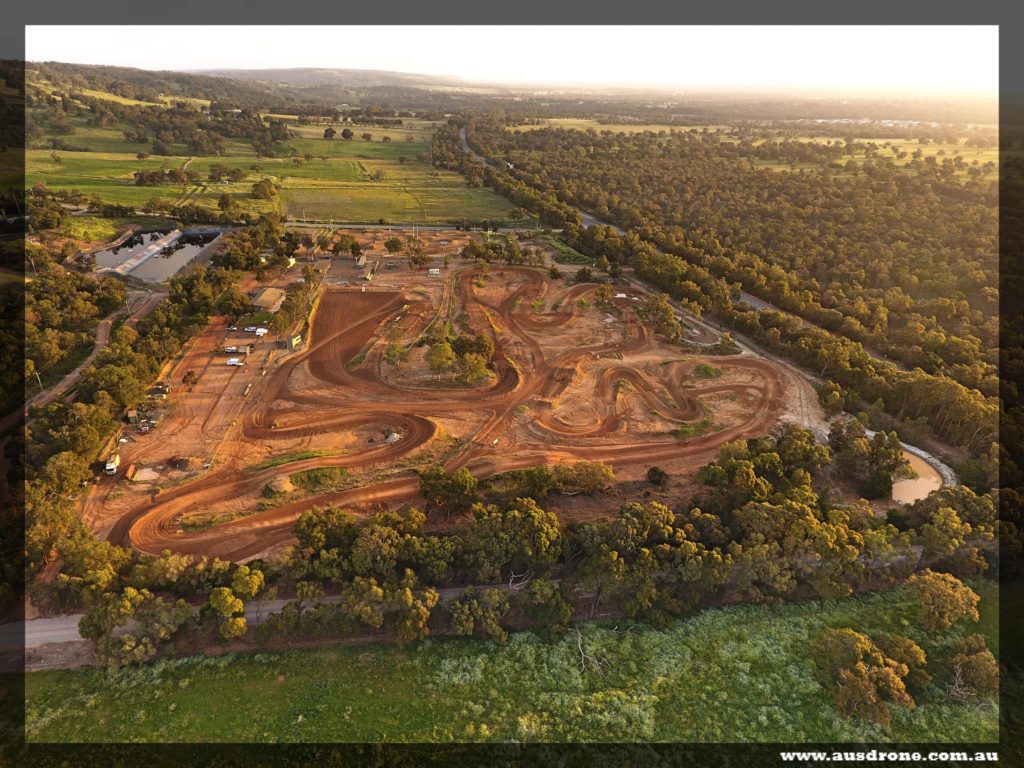 Lightweight Motorcycle Club is located on the South West Highway, 5km south of Byford (1329 South West Hwy Whitby – Click here for Location). Our Club welcomes riders of all ages from Pee-wee, Juniors, Seniors and Veteran's, as well as One-day license holders, across all associated classes and levels, for practice and racing events.
Lightweight is the only club in Western Australia with three riding tracks; a hard-packed Motocross track, a dedicated Arenacross track, and a third Minicross track for the pee-wee's. Our facilities include, two canteens and licensed bar areas, timing and score tower, three ablution blocks, first aid post, a large concrete wash down bay, covered pit sheds with concrete flooring, as well as open pit areas, and ample open space parking areas which cater for members, riders and spectators attending the Motocross and Arenacross events and controlled practice sessions.
Numerous club runs and special events are held throughout each year. Arenacross (AX) practice and club points racing events held at night under lights, at the beginning and end of the season, with medallions presentations. Mid-year Motocross (MX) club points days, Junior, Seniors and Women Open events, with trophies and medallions presentations, held at the end of year wrap-up.
Lightweight also participate in the State Motocross Championship rounds (Junior and Senior), and Minicross events, which are conducted in association with Motorcycling Western Australia (MWA) and other supporting bodies.
The Motocross track is open for practice to members only (Key Holders) on both weekdays and weekends, unless closed for track maintenance, scheduled Busy Bees and calendar events, (or special restrictions). With track access approval, our tracks can be utilised for coaching clinics which are available to members, with an authorised group of licensed coaches. If you would like to discuss coaching clinics participation, please contact the Board.
Our Board members are constantly working throughout the year to improve and upgrade our tracks, facilities and grounds, encouraging membership participation to a club that promotes a family friendly atmosphere, has great viewing areas for spectators and involvement for family members. The committee is also working hard with engaging new sponsors and grants to help take the club to the next level. If you would like to discuss sponsorship, please contact the Board.
We are all looking forward to the next great season! And especially engaging with our members and their contribution to help promote our club, which has a significant amount to offer the community. The Lightweight Motorcycle Club survives on your support as members and volunteers, being involved throughout the entire season!
Ready to become a Member of the Lightweight Motorcycle Club?  Click on the Membership link and follow the instructions.
Join our Facebook page to obtain the most up to date information and find out what is happening at the club.
Our Club Community Supporters include;